If you've ever heard the term "Bridezilla," you know that it refers to a bride that has become unhinged over the frustrations about her wedding. Things are going wrong, people aren't responding, or unexpected snafus keep popping up.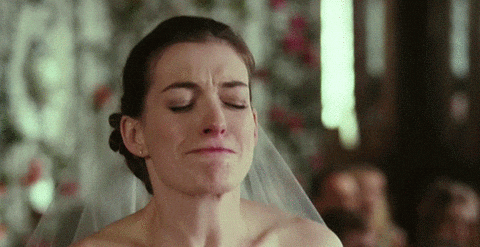 The Bridezilla syndrome is one thing brides don't have to worry about here. Picky brides LOVE Maison Culinaire! We have the wedding catering business down to a science! Once a few simple decisions have been made, the wedding couple can simply relax and know that their wedding catering will be taken care of from beginning to end.
Here's our wedding planning process:
The Initial Contact
We sit down with the wedding couple (or whomever is making the catering decisions) to review what they have in mind and find out some basic information. Questions might include these: Is it a big or small wedding? Is it indoors or outside? Will it be formal or casual? When is the intended date?
Booking the Date
Because Maison Culinaire is so popular for weddings, we have to look at our calendar to make sure we have your chosen date available. It is possible that we can cater more than one event per day, so even if we already have something planned, we have enough staff and capacity to masterfully handle multiple events, depending upon their size and location. Don't be afraid to ask. Once we determine the date of your wedding, we can go ahead and book that time and date.
Choosing the Wedding Reception Menu
Our experienced wedding planners and catering team will help you choose the right wedding reception menu and style of service to suit your dream wedding. If it is a casual wedding we might suggest a buffet service or serving stations where guests can serve themselves. For a more formal wedding, you may choose to go all out with a plated meal served with French service.
Don't forget to entertain your guests before the reception with delicious appetizers. And surprise them afterwards with a full dessert bar! As an international caterer, we offer a wide variety of cuisines from around the world and can provide you with menu suggestions from which you can choose. Bring us your ideas too. We'll be glad to accommodate them.
Check out our Sample Wedding Menu!
Providing Catering Services
As a full-service wedding caterer Maison Culinaire can provide almost everything you need for your wedding. We'll help you choose the décor and themes, linens, china, table settings and floral arrangements. At your event, Maison Culinaire provides ample staff to care for your guests, and an onsite catering manager to oversee the event from setup to breakdown.
Arranging Wedding Reception Extras
Since we've been catering weddings for so many years, we have acquired a large resource of all the extras you might want for your wedding reception. Need a dance floor, balloons, or a lighting and sound system? We can arrange that. Photographers, entertainment and bartenders also come with our recommendations. See our blog post on Catering Plus for additional ideas. Brides love us because once they've made these decisions, we handle all the arrangements so they can simply concentrate on enjoying their special day.
High Standards for your Big Day? Choose Maison Culinaire!
There are so many more reasons that brides love Maison Culinaire. We're easy to work with, we're eager to please, and we're going to give your guests a fantastic experience with impeccable food, artistry and flawless service.
When you want a wedding done to perfection, give Maison Culinaire a call. Or contact us online. We promise you'll love us too.